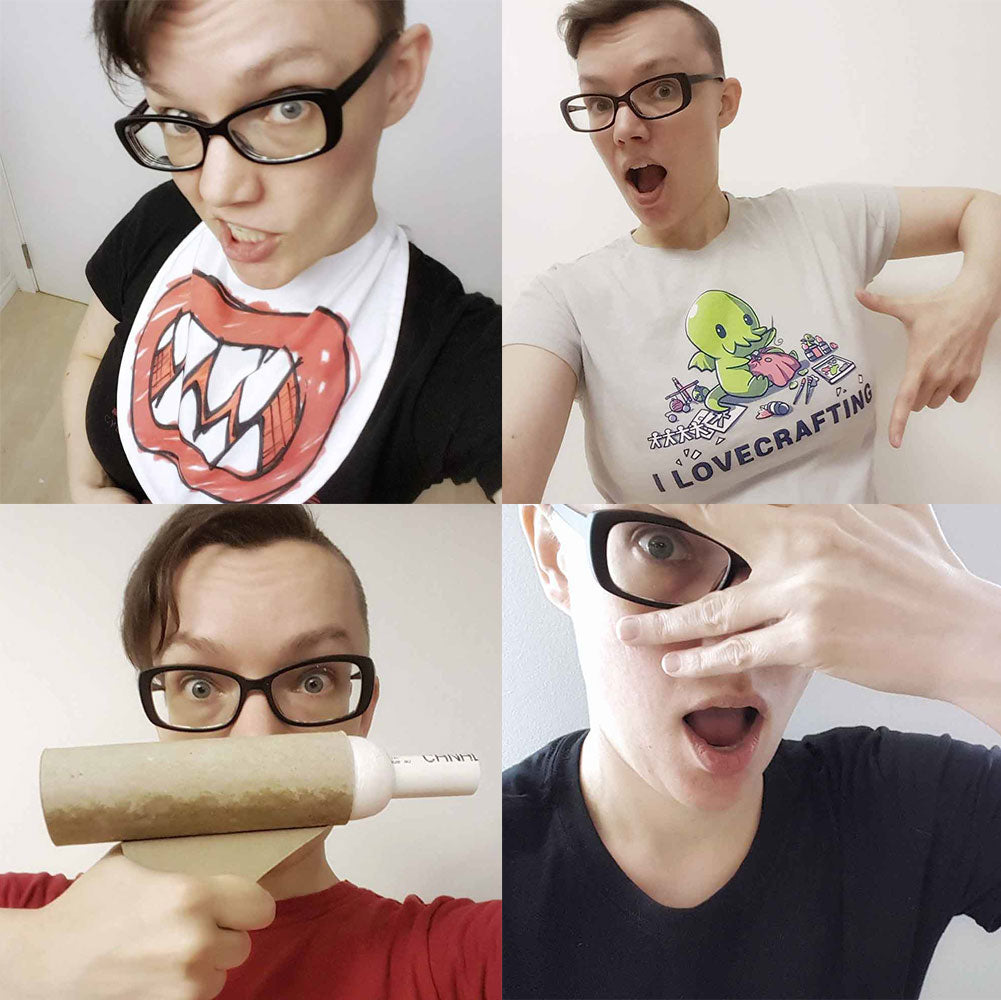 Hey !
T'AIMES LE COSPLAY ET LES GN?
Ça tombe vraiment bien. C'est ma spécialité.
Moi, c'est Julie-Chantal et je suis costumière et accessoiriste. Je suis là pour te donner un coup de main avec tes costumes. Pour que tu sois méga fier de tes prochaines créations.
I have always been drawn to art and manual work. With a background in fashion design and presentation design, a background as a designer of tailored clothing, hatter for Cirque du Soleil, costume designer on film sets… I ended up deducing that I kinda know something about costumes.
So since 2014, I've dedicated myself to creating high-end costumes for clients who love pop culture, anime, sci fi, fantasy, comic book and more.
And since 2020, I've been working on a new project: helping you make your own costumes.
On my shop, you can get all kinds of patterns, templates and files for 3D printing.
In the learn section, you can read my pro tips and tricks.
I can also help you with my personalized help service. It's like a mini private lesson.
Besides, I have more stuff in preparation. And I can't wait to tell you more about it.
You too can make awesome costumes and props that you're proud of!